---
Work that Bends to Your Schedule
Most traditional jobs offer limited flexibility. Do you want to meet your daughter when she gets off the school bus, or help coach your son's soccer team? Neither of these will happen if you're tied to the schedule restraints of a normal job. It's time to break free and start working in ways that meet the demands of your life.
Work Hard
Do you think this will be easy? Not a chance. Working as a real estate professional is incredibly challenging.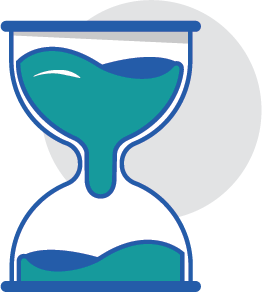 Pace Yourself
Setting your own schedule and choosing when to work makes successful people even more productive.
Own Your Future
Your new boss is you. You're accountable to the goals you set and the future you create for yourself.
Stepping Out On Your Own is Easier Than You Think…
1
Work Under a Recognized Brand
Starting a business from scratch is difficult. As a real estate professional, you'll work as an independent contractor under a prominent brand most consumers recognize.
2
Use Your Existing Skills
Real estate professionals come from many different work backgrounds. If you've been successful in the past, we'll show you how to use your existing skills to meet the needs of your customers.
3
Earn Based on Your Contribution
Real estate commissions are generated after a real estate transaction is completed. You will receive a percentage of the proceeds from a sale based on successful representation of your client and your direct contribution to the transaction.
You're Not Alone – We'll Help You Every Step of the Way
The first step is to start a conversation with one of our professional career counselors. Our company has helped many individuals step out on their own and become successful real estate entrepreneurs. A flexible work environment is within your reach.
Frequently Asked Questions
Is a real estate license required for this job?
Yes. State and local governments require individuals working with real estate transactions to have a real estate license.
How do I obtain a real estate license?
Like getting a driver's license, state authorized training/testing is required to get certified. Third–party educational institutions provide this fee–based training to the general public.
How long does it take to get a real estate license?
In most states, it usually takes just a few weeks to complete the training classes needed to obtain a real estate license. Some individuals stretch it out over a longer period of time to balance the other demands of their lives.
How much will I get paid in this job?
The amount you'll get paid varies depending on how many real estate transactions you complete. Each completed real estate transaction generates a commission to the real estate professionals managing the transaction. According to the Bureau of Labor Statistics, the average real estate professional makes over $44,000 per year, but the high–performers make much more.
Does it cost money to get started?
Yes. Working as a real estate professional is like starting your own business. As with any business, there are start-up costs to include items such as education expenses, licensing fees, transportation, and technology expenses. Scholarships and expense reimbursement programs are sometimes offered to those in need of financial assistance.